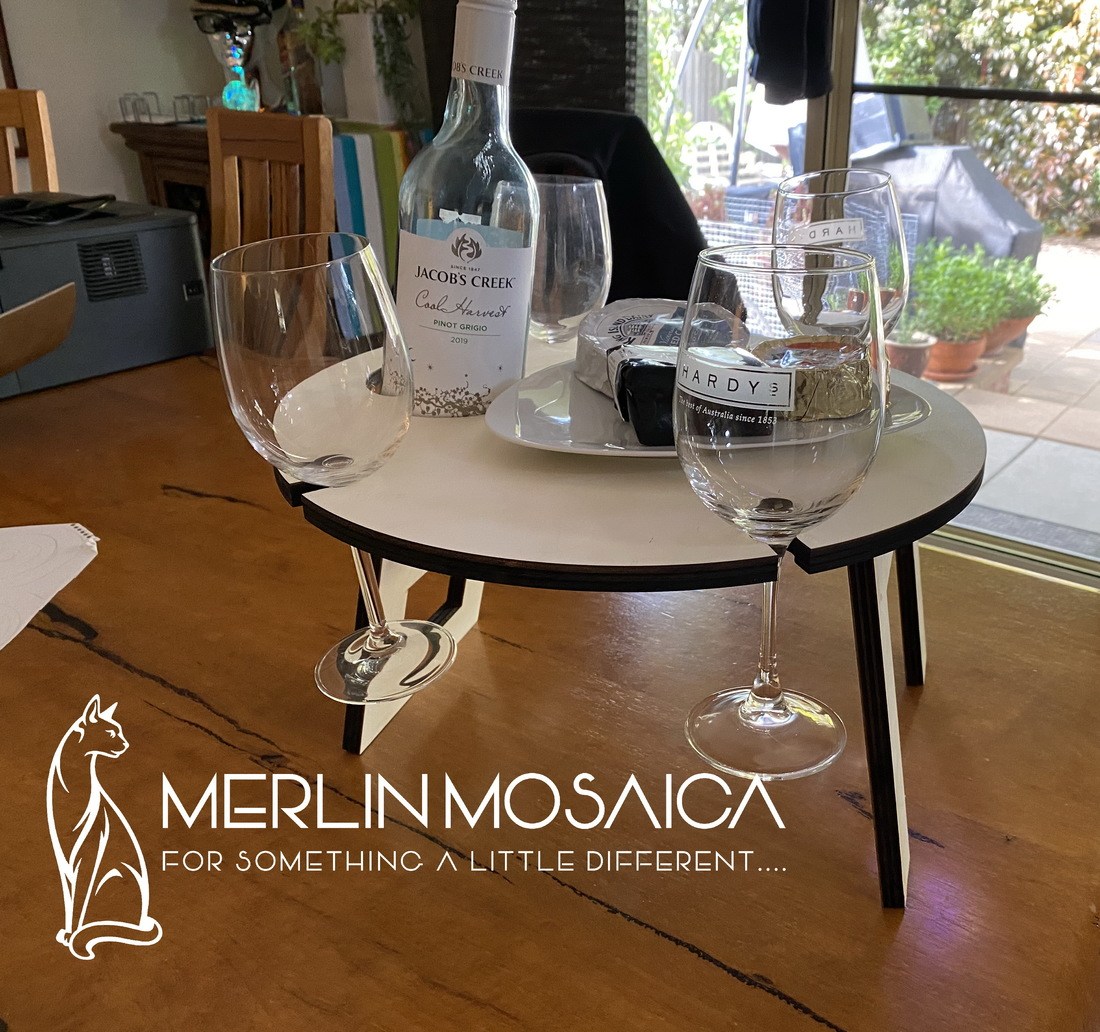 Wine & Grazing Tables
What a wonderful gift!
Take a bottle of wine on a picnic, to the beach!
Elevate your glasses from the grass or sane, and keep them stable. Enough room for a grazing plate to be in easy reach!
Ready to use as they are, or personalise them with your own mosaic creation.
Display 15 Products per page