Welcome to Merlin Mosaica
The home of stunning glass and tools for your mosaics
Retailing Stained Glass, Glass Mosaic Tiles, amazing Glass and Metal Beads to mosaic with. Add pizazz to your mosaics by selecting items from our eclectic Natural Collections. Supplier of the amazing range of Litokol low-VOC grouts (Epoxy and Cementitious). We have it all: mosaic tiles and substrates, mosaic tools, grouts and adhesives.
A World full of Treasures at your fingertips.
Mega Stock Clearance sale – all Sheet Tiles $5 each until Christmas
I need to make space for some new tile ranges arriving after Christmas.
New Mosaic goodies for you to explore. A World of Mosaic Treasure awaits. Scroll along and step inside …
Mosaic workhorse!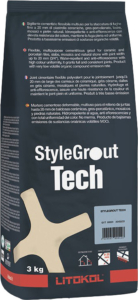 Amazing Grout
What people are saying about Us
Easy
Page very easy to navigate enabling me to purchase my items quickly
Jacinta H
Great service and more
Great service and fantastic products. You can always find something special
Sandy S
Patient and very knowledgeable.
I just placed my first order with Merlin Mosaica and was impressed with the patience and advice I was given as I plan my first project outside of a class.
Mary V.
Great seller
Love the different tiles available, always prompt and friendly service
Sue N.
Alli, thank you for the help look forward to getting my order
Lovely Ali so helpful. Thanks for the tips
Tracy E
New Grinders
Alison helped us with the purchase of 5 of The Grinder, grinders for our new workshop. She was a pleasure to deal with and we couldn't be happier with our purchase
Creative Glass Guild Queensland
Wonderful service!!
Absolutely love the huge variety of products! The quality and service from Merlin Mosaica is always top class.
Paula G
10 out of 10
I love Ali's great variety of beautiful products.
I can easily spend quite a number of hours, just looking through her range, & reading each well written description.
Definitely different, Definitely beautiful, & of such high quality.
Charlotte.
Charlotte L.
Apoxie Sculpt
Alison is a life saver, she saw a post I made on a fb page enquiring after a product and was quick to contact me to let me know she had the exact product I was after – Apoxie Sculpt. Fortunately for me it had just come in stock yesterday. I'm off to collect today. Can't wait to try it.
That's quick service at its best.
Thomise M
Web site
The website is exactly what I expected. Easy to move around. Thank u. K
Kaye B.
Great online shop
I love shopping online with Merlin Mosaica. My order arrives well packaged and in a timely manner. A bonus is earning points towards my next purchases.
Julie P
Great service and products
Purchased running pliers and tiles and back for some wheel cutters and more tiles. Super happy with both products, range and service 🙂
Marlie H
Nippers
A friend showed me her new nippers. So I watched Peter Twining's review on the QEP Extreme Double Wheel Nippers. He has converted me after watching his u tube video. He recommended this site. Have made my first purchase & I can't wait for them to arrive ! ☺️ Merlin Mosaica site is easy to navigate, thank you .
Jeannette L
Beautiful quality and super helpful
The tiles are of superior quality and ready to help on the phone always ..
Justine L
Iridised Glass sheets
My parcel arrived safely, the colours of the iridised glass sheets are absolutely beautiful, Alison gives great service and is there when you need help,
Thank you Lovely Lady 💝
Janet B
Great Service & Products
I received my second order today and it was packed so carefully. It contained stained glass sheets, tiles & a grinding pad and it arrived in perfect order & so secure. Thanks for caring so much & also for the Mentos. 😊🌻
Sue S.
Great service
I received my order today, Saturday. Thanks for the great service! I started a conversation & placed my order late last Friday, a week ago. It was packed for shipping the same night & in hands of Aust Post Monday. You couldn't expect faster service.
Now to complete a project so I can use the "new" grout. Thank you.
Sue S.
Great service and advice
I haven't received all my supplies as yet mostly because I'm in Western Australia and everything always takes longer to get here. Once I get to use the epoxy grout etc. I leave another review. I received great service and excellent advice too.
Adriana C-K
A great business
Alison is always a pleasure to do business with. She has a great range and is always on the lookout for something new and innovative. She goes out of her way to to contact you if issues arise.
Thanks for all your help.
Terry P
Helpful
I have found Merlin Mosaica very easy to deal with. Very helpful with advice and local pickup is a breeze.
Love your products and looking forward to trying the translucent grout.
Jenny M
Wonderful service
Love buying from Merlin Mosaica! The service is excellent and all their products are first class!
I particularly like the variety and the ease of searching for any product in their range.
Will be always looking on their site for new and exciting products in the future.
Paula G
Outstanding Service

I highly recommend Merlin Mosaica as Alison has a wealth of knowledge and is always available to talk me through any queries I may have and advise on product usage. Alison's willingness to help me achieve my goals is invaluable. Her products speak for themselves, they are beautiful and varied which means I can achieve something a little different in my work.
Thank you Alison.
Kay L
Best service
Merlin Mosaica have a huge range of amazing tiles and the best service they are quick with sending your orders so you can continue mosaicing without any delays
Kayleen B
Very happy
I am very happy with the customer service, and beautiful products from Merlin Mosaica
Maxine S
Great products
An easy way to get great products.
Great service & always fast delivery
Larraine C
The go to Mosaic place
Alison is very helpful, and is constantly updating her supply of interesting tesserae and tools, etc.
Excellent service.
Carol L.
Translucent Grout
I would like to say a big thank you to Alison for all her help and advice and encouragement when I was attempting my first time use of the Translucent grout. She was right you cant really stuff it up so now for me its just like using the old grout.. thanks Alison 🙂
Vivienne McN
Happy
I am extremely happy with all my purchases and the support that I get from Merlin Mosaica. I would recommend to anyone. The advice I have received on my latest project has been most helpful and Alison goes beyond what I have expected.
Cheers Roz OShea
Rosalind O
Just Awesome
Ali is always helpful, the stock is fabulous, lot's to choose from and great colour
Elly H
Beautiful Products
I don't know how I haven't found this store before. The mosaic tiles are amazing. Love the colours, the range, the shapes. I will be shopping here more often now I have found you and passing your post on to my mosaic friends. You are definitely worth five stars
Lynette Jean M
Great Products and Service
Being a member of various mosaic groups on line, continuously see items with beautiful glass/tiles that have been acquired via Merlin Mosaica, so thought I'd pop on line and do some shopping…WOW WOW WOW. Hear delivery is fast, so looking forward to my first package👀☺
Monika L
Lovely website
Easy to navigate, beautiful items, can't wait to receive my first order!
Teri R
Highly Recommended
Alison at Merlin Mosaica is a very professional, lovely lady and easy to deal with.  I highly recommend
buying products from them.
Karyn J
Exceptional service
Alison could not give better service if she tried. Happy to ring to offer support or advice. Orders are promptly and carefully packed and received quite quickly. So many beautiful products, it's so hard to decide what to chose to start next.
Glenda B.
Quality Customer Service
Thank you for taking the time to answer questions regarding suncatchers for a group of senior aged people. My concern was the amount of cutting of the glass designed for the suncatcher kits. I have purchased a range of items, as per your suggestions & plan on playing with various styles. This is customer care & knowing your products. Thank you. Cheers Jill
Jill R.
Lifesaver!
Became very frustrated not being able to source Prep multi fix glue. Although advertised as being sold in Mitre 10 no shop near me stocked it. Called Merlin Mosaica (on a Sunday would you believe) and within mins had an order placed and ready to go, Such an easy transaction and am happy to use Merlin Mosaica for all my mosaic needs from now on. Brightened up my day! Well worth 5 stars
Noni N.
Fabulously Australian
Have recently purchased stunning glassware and various products from Alison at Merlin Mosaica.
Relatively new to glass mosaics, Alison has tirelessly given me guidance and expert information.
I've found her website easy to browse, the choices are many, the quality of her products are excellent, delivery prompt and reliable and any queries I may have had have been swiftly resolved without issue.
I absolutely recommend Merlin Mosaica to anyone who loves this beautiful craft.
Marilyn D
Biggest Selection Of Unique Tesserae
Alison from Merlin Mosaics is the best in the business in terms of her friendliness, knowledgeable, goes the extra mile to ensure she stocks the widest range of tesserae, substrates, tools, adhesives, grout, all the essentials plus more and she always delivers in her professionalism, customer service and is the hardest working woman I know. Absolute pleasure to deal with always.
Renee M
Service
so glad I found this wonderful shop all get my products on time and so happy with the service
Dawn F
great products, excellent service
Always have great service and an amazing lot of selection, they are tessarific and more.
Shantelle S
Huge selection of products
This is my first purchase for my daughter and found your site so easy to navigate. You have a huge selection and will definitely be back for more!
Eileen H
Great range of products
Merlin Mosaica has a great range of products and really friendly and helpful service. I would recommend them to anyone searching for beautiful glass items.
Christine W
Fantastic shopping experience
Easy online online ordering, fun and exciting experience. My order arrived on time and was exactly what I ordered. Great prices and service thanks to the team at Merlinmosaica 🤩
Valorie B
Love a sale
Thank you for commenting on my post tonight. It reminded me to have a look at your store.  Finding a couple of sale items that I'm going to love playing with ❤️
Gayle C
Ymmo colours
Wow these tiles just look so great. Something out of the ordinary to make your mosaic work stand out and original
thanks
Vivienne McN.
Fantastic glass selection
I can always find what I want at Merlin Mosaica and the service is first class. Alison is always ready and willing to help at all times. Thank you for helping me enjoy my mosaic works.
Kay L
Love the Glass
I am always amazed at the wonderful variety and quality of the glass from Merlin Mosaica. Alison is terrific to deal with and I can always rely on her knowledge and advice
Tracey McI
Great Supplier
I like doing business with Alison at Merlin Mosaica. I am guaranteed a great product dispatched to me in an efficient manner. What more could you ask for?
Carol L
Everything is fabulous
I have purchased several times from Alison and have found her to be extremely helpful. Her store is packed full of lovely glass, tools and tiles. I recently purchased the QEP nippers and I must say they are well worth the money spent. So smooth and lightweight. I'm looking forward to placing my next order.
Karen D
Glass
Merlin Mosaica has the most beautiful glass that you can use for mosaic. A beautiful colour range.
Jannelle B
Easy Online Ordering
Good range of quality tools at good prices.
Easy to order with free delivery over $150 purchases!!!
Cheryl H
Running pliers

Cant wait to get my running pliers after seeing all the comments and great reviews. Great service and prompt reply as always.
Nola G.
Beautiful products
Lovely tiles, exceptional choice
Tricia Dalling
Great products
You get great and varied products, quick service and advice if you need it! Brilliant!!
Christine Ward
Beautiful glass and great customer service
Thank you for my glass order Ali- the colours are just beautiful!
Really well packaged to protect them in the post.
Kylie Ballantyne
Beautiful Product
I have used these quality tiles in my mosaic projects and couldn't be happier with the end results.
Leonie Callaghan
So helpful
Ali was excellent to deal with, extremely helpful and completely relatable. Excited to receive my next order.
Cheryl Mackay
Wonderful shopping experience
The range of things available from Ali is great and her communication is top notch. Highly recommend.
Julie Gannon
Great service
During this CBR promotion I have placed 4 orders and very excited by range available, service from Alison , eagerly awaiting my order.
Jennifer Evans
Easy peasy!
Easiest web site to move around. So well laid out…beautiful and unusual products for a special project… thanks so much
Vivienne McNally
Ali has been so helpful on phone with tips and advise. I just LOVE so many things in your product list
Ali has been so helpful on phone with tips and advice. I just LOVE so many things in your product list.  Cannot thank Ali enough for her advise and suggestions on phone
Wonderful tesserae
Can't wait
Kaye Baron
Simply the Best
I just love the range of quality mosaic resources available here. If you're looking for something that is just a little bit different to what's sold on the other online sites, something with a little bling, or something unique, then Merlin Mosaica is the place to shop. My favourite is the beautiful stained glass. Prompt delivery and reasonable prices too. Highly recommended.
Terry Yardy
Friendly
Fast , friendly service with great communication. Such an interesting and diversely different selection of mosaic materials at good prices. Personalised service with a smile.. albeit a digital one. Thanks Alison.
Helen Burgemeister
Fantastic service, great website
One of the best websites to navigate around. Great information easily found. Fast friendly service. Highly recommended. Great products, great variety.
Glenda Barbour
Fantastic Range
So many beautiful colours to choose from. Very pleased that a large amount of the foil/ metallic tiles are suitable for exterior use.
Coral Thiesfield
Great variety
Merlin Mosaica is my go to place to find unique pieces for mosaics. Ali's large range of product inspires creativity and there's plenty of helpful videos and tips on the website. 10 out of 10 for quality, price and service!
Belinda Z
Friendly, knowledgeable and professional
Today I met the owner of Merlin Mosaica for the first time and I can not express how friendly, knowledgeable and professional she was.
I am relatively new to the art of mosaic, particularly using glass, and she shared so many hints, tips and ideas.
The stock is extremely stylish offering a huge array of items not easily found elsewhere.
Merlin Mosaica is an absolute treasure trove.
So very glad I found this shop.
Just brilliant.
Kathleen Mills
Love these tiles!
Love Alison's range of tiles and sundries! I ordered too much glue and she kindly called me to discuss rather then just sell it to me which I greatly appreciated 💜. We had a great chat and she gave me some wonderful tips as well. Highly recommend!!
Julie Gannon
Memories
Hi. I absolutely love the site.
I really like your collection of materials. Quite different to some other companies materials. I found the exact mix I wanted for a piece I'm doing for a Mother's Day gift (all in one mix) WONDERFUL
I also love that the postage is competitive with other suppliers
Josephine Douglass
Thank you from a Newbie.
My 2 packages have arrived and to say I was excited is an understatement. My beautiful glass was wrapped so carefully to arrive safely. I appreciate all my queries being answered so promptly and Alison was happy to explain a query over the phone. Customer service is outstanding and the glass stunning. Thank you, now to get started.
Jeanette Gordon
Such an amazing variety
Love your tiles. They are so easy to cut. I haven't used tiles in a mosaic until I shopped with you.. Such an amazing variety…Too many choices..I also love your beautiful stained glass.Will definitely be back
Miriam Love
The colours are so vibrant
I received my first order today, the glass is a beautiful quality, the colours are so vibrant, it was packaged so well , I'm extremely happy , I've just ordered some more stained glass in iridised.
Thank you Alison
Janet Bright
Great quality tiles and beads
Absolutely great customer services, and great quality tiles and beads. Lots of tiles and beads that is hard to find in other places.
Magdalena Burton
Love what you are doing
I love Merlin Mosaica's range of unique glass and interesting bits and pieces.  Every time I explore this site, it inspires me to do more pieces.
Ali's attention to detail, passion, knowledge and excellent service are so valuable to any aspiring or professional mosaicist.
Belinda Ziman
Prompt and helpful service
Thanks Ali for supplying us a very different range and for your prompt and helpful service. I'll definitely be ordering from Merlin Mosaica again.
Tracey Scougall
Just love the variety of stained glass.
Such a beautiful range of solid and mixed colours, many with magical swirls and unique patterns. And all at a very reasonable price. Really looking forward to using them in future projects.
Terry Yardy
I am so very chuffed to be able to display works by my talented customers (and me) using some of the wonderful products I have  available.
To see larger images and more details, click here
If you'd like your creation(s) displayed here, please send a photo to info@merlinmosaica.com.au.