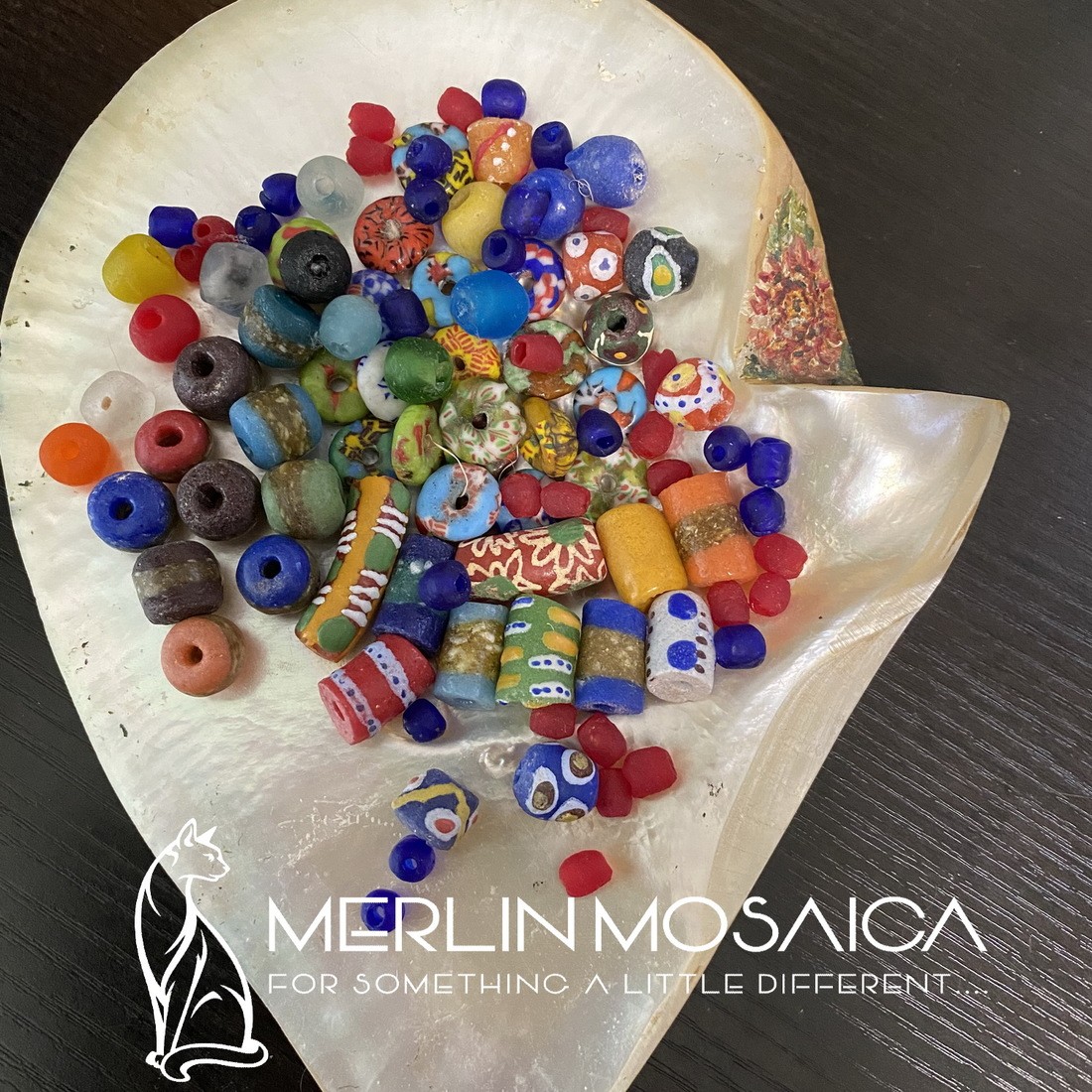 African Tribal Beads
Beads – but not as you know them! These are big gutsy statement pieces, full of colour and life.  They make amazing additions to mosaic artworks, and are fabulous in jewellery.
The glass beads are made in Africa using traditional sand casting methods.
The bone beads are made from cleaned animal bone, and dyed using a traditional batik process.
Display 15 Products per page