About Us
Alison is a Canberra based artist and IT professional, who loves colour, gardens and animals. She also loves getting messy! Alison paints in acrylics and encaustic, and one day will explore oils further. She has been known to dabble in sculpting too!! Growing succulents and potting them into quirky, re-purposed containers is another joy.
Alison recently re-discovered mosaics and finds the luscious colours and textures available are like music for her eyes. The potential for giving new life to some-one's once treasured possessions makes her heart sing. She enjoys finding unusual bits and pieces to incorporate into her works - quirky pottery, bits of old jewellery, natural objects, shells, and unusual tiles and handmade glass pieces.
Just as she is always on the look-out for different items to incorporate into her work, the thought began that others may be too. So, Merlin Mosaica was born!
This is a small venture that with some support may grow. Initially we will be bringing in smaller quantities, and selected colours. There are so many lovely things available, but we do not have the space nor funds to stock them all.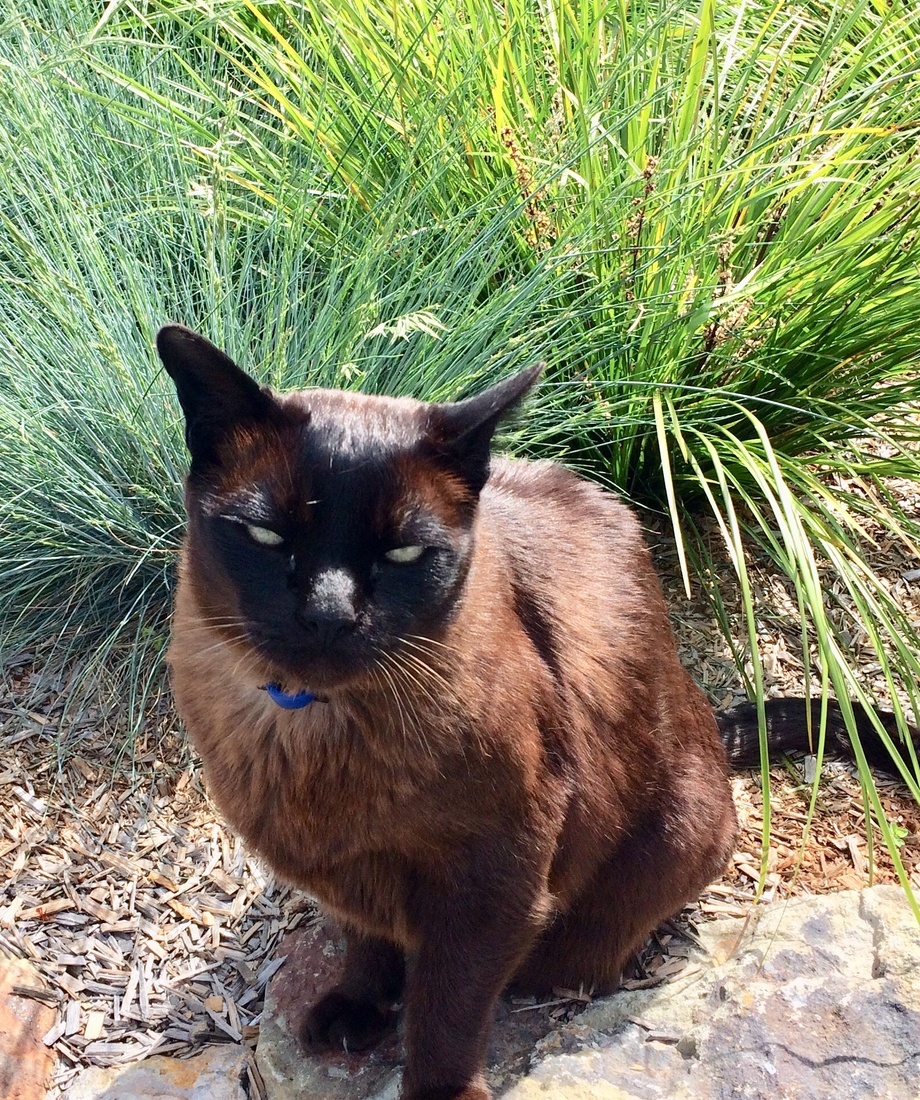 The Name – The Logo
This venture is named after our dear departed Merlin - a beautiful, brown Burmese, who was a much-loved part of our lives for 17 years and checked out everything we did. He was the typically curious cat, and a real smooch – he is very much missed.