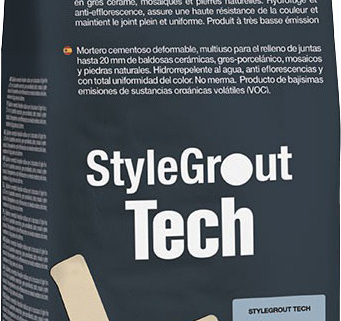 Cementitious Grout
Merlin Mosaica is proud to be a stockist of the Litokol range of Cementitious grouts.
StyleGrout Tech by Litokol is a flexible, multipurpose cementitious grout for grouting joints up to 20 mm wide between ceramic and porcelain tiles, porcelain stoneware, slabs, mosaics and natural stones.
Water-repellent and anti-efflorescence with high colour-fast properties, keeps the joint full and even.
For interiors and exteriors.
Display 15 Products per page